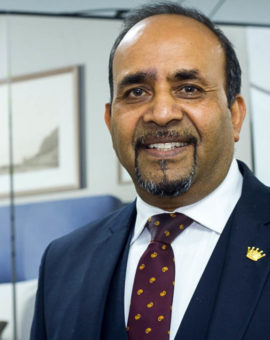 0 properties
Eric Masih has over 35 years experience within the property industry, he began his journey as an independent insurance broker, he then started working in Mortgage Advice and Practice. This permitted him to provide a one to one service to a local client base. Due to his success and demand in other property services, he then started his own Estate Agency in 1996 offering Residential & Commercial Sales and Mortgage Advice. Later in 2001 the Lettings department was launched, Gold Crown Letting Services. Eric then went onto to recruit and delegate roles within the firm, allowing him to oversee operations more efficiently. On launch of the Lettings Department, Eric began working closely with social housing and supported living providing suitable and affordable rented accommodation to young and vulnerable people. Following on, Eric then began operations overseas, launching sales offices in France and Spain offering properties for sale including off plan, purpose built and luxury condos. Gold Crown international services didnt just stop there, Eric also began providing a full rental management services to all landlord and international investors, investing overseas. After intense diversification and brand awareness Eric has become a familiar face within the property industry locally and nationally, in turn this has opened many doors and roads for Eric and his business. Due to success within the property industry, Eric used his entrepreneurial skills to venture into the commercial nightclub industry. In 2006 Eric took over the derelict Irish Club, on Midland Road in Bedford. After a full makeover of the site, Midas Bar & Club was launched, set to attract the most distinguished of clients, boasting a luxurious VIP champagne lounge and daytime eatery and bar. Due to Eric's network within the Indian and Punjabi community, in 2010 he was nominated and held the position as Chairman of the Indian Overseas Congress (East of England). His role involved supporting non-resident indians (NRIs) located in the U.K, advising them on various diplomatic and immigraton issues. In 2013, Eric was named the Chairman of Queens Park Community Orchard, which is a community open space for all to enjoy, the purpose of the orchard is to connect members of the community through various activities and events. In 2019, QPCO was shortlisted nominee for the Community Organisation award for Race, Religion & Faith (National Diversity Awards 2019). Eric still works in the background within the property industry, however the majority of operations have been passed down to his son Colum and the Gold Crown team. Gold Crown now employs a dedicated team which diversifies into a variety of services; land and new build, sales, lettings, commercial, property and land sourcing. The staff have been thoroughly trained to provide a comfortable service to the multicultural town of Bedford and surrounding areas. All employees are bi-lingual and live local to the area, allowing the firm to communicate with individuals from all nationalities. Eric now focuses his main attention on community and grassroot groups within the local area, Eric is involved in several community projects and associations. He is a Trustee of the Bedfordshire Rural Communities Charity (BRCC), General Secretary of the Bedfordshire Asian Business Association (BABA), Chairman of the Queens Park Community Orchard (QPCO) and Governor of Queens Park Academy School. Eric is very active in community cohesion, with full support from local business and communities he has achieved ample success through his various events and fundraising opportunities.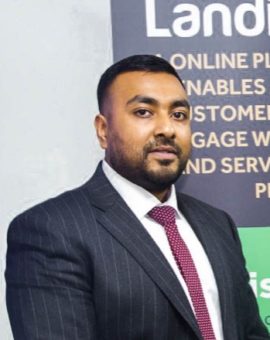 1 property
Colum began his position at Gold Crown Estate Agent in 2011, after a long career in Sales and Marketing, he decided to join the family business as he was not happy A multi-skilled estate agent with good all-round marketing skills and a solid background in property sales and lettings. Very capable with the ability, drive and determination needed to succeed in winning business and creating opportunity. Colum has been head of the Lettings Department for the last 8 years, and has managed to expand the portfolio past the Bedfordshire area. He now manages the Bedford Branch, both sales and lettings department. His strengths include property management, maintenance and rental regulations. Colum also specialises in tenancy evictions and court procedures.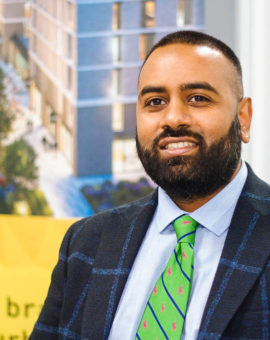 0 properties
William offers a fresh, energetic and passionate approach to selling and renting properties. Honest and straight talking, he is an experienced property agent and has lived and worked in Bedford for over 20 years. During this time he has gained invaluable knowledge and understanding of the local area and property market, as well as having built sound personal reputations within the town and surrounding areas.
WE HAVE PROFESSIONAL AGENTS
MEET OUR AGENTS